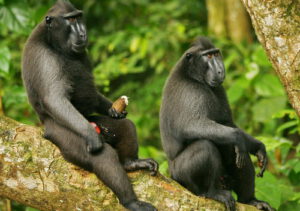 The Macaca Nigra Project together with the partner Tangkoko Conservation Education (TCE) collaborate with the local authrorities and consult them on important conservation management decisions. Our long-term data base is of utmost importance here. We also regularly patrol the forest, destroy traps and release macaques from them. Any illegal activity is documented and immediately reported to rangers. In this way, we have already saved the lifes of many animals, not only macaques.
In 2021 our conservation officer has patrolled the reserve border with the Batu Putih town 264 days out of 365 and recorded at least 751 instances of monkeys ranging outside the reserve and inside yards, gardens or other areas frequented by humans. A formal complaint has been lodged with the BKSDA and the President of the Republic of Indonesia by representatives of people living in Batu Putih concerning the lack of preventive and offensive actions taken by the authorities to protect humans and wildlife alike against these conflicting encounters.
In April 2021, our MNP and TCE staff received an honour from BKSDA to express their gratitude for their work towards conservation of natural ressources in Tangkoko.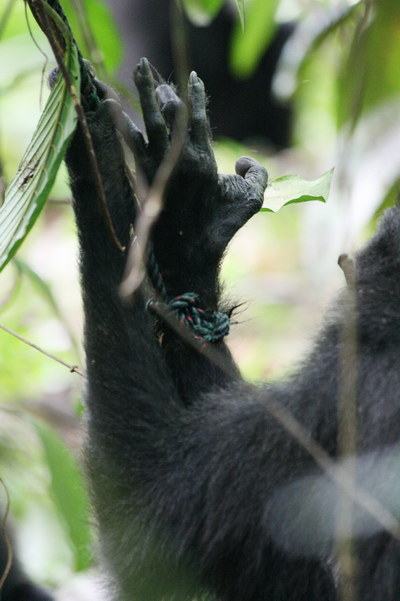 Some numbers